And Let's Not Forget the great Package of BONUSES
Discovering the World of Pinterest
70 Royalty-free Music Tracks
7,500 Stock Photos
100+ Banner Templates
Artistic Abstract Header Pack
Google Video Rush
Instant Product
Adwords eBooks
iPod eBooks
Dominate Your Niche Google Power Tools
And what we've mentioned so far, is, by no means, everything in these 57 products
(And yes, don't forget the extra 15 Product BONUSES, which we know you're going to love).
We've had to breakdown all these goodies into separate downloadable bundles, so you
can get them without waiting too long.
We argued amongst ourselves about giving too much in this deal, but we decided we like to over-deliver.
We are so confident that you will Love the contents of this BEST SOCIAL MARKETING VAULT
that we give you this guarantee - If you don't find it worth your while within 30 days,
just let us know and we will refund your investment, so long as you delete the products. Fair Enough?
So there's really no risk to you if you purchase the Key to Enter the BEST SOCIAL MARKETING VAULT.
We know you will be amazed and delighted by what's inside.

As Our Thanks to You, for Reading Our Page this far, We will Give You a Further 30% Discount
on the Key Price, if you use the coupon - take30%off - Just Click on Any Pay Button on this site,
and You Will Be Taken To A Page Which Has A Coupon Box, where You Can Paste
the Code In, To Cut a Third Off The Price.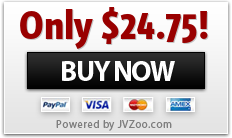 You will recognize the value and be amazed if you realise just how much you would pay
if you purchased each of the 82 packs (including BONUSES) individually. Heaps!!
Yes, The Key to this Vault is a very low price, less than the cost of a movie ticket.
My advice to you is to grab it now, while you can..
Act now for Your Business. Start Properly Using Social Marketing, and
turn Your Online Enterprise Into Everything You Want it to be..

Ross O. Storey - Best Social Marketing Vault Admin.
P.S: Imagine going through your massive new BEST SOCIAL MARKETING VAULT collection...
it can be yours very quickly if you take action and make it happen now.